Better vision contributes to road safety. Nova Drive Lenses offer sharp, natural panoramic vision that is virtually glare free in all light conditions, both day and night. 
A passion and necessity for many, driving can be a challenging task particularly when facing adverse conditions on the road. Poor visibility, glares, reflections and blurred peripheral vision can all present challenges for drivers.

Poor visibility can result from a number of weather conditions. Rain, fog or low light during the dawn and dusk often leaves drivers with a low contrast in their vision, whilst glare from approaching vehicles or harsh streetlights at night, can cause a visual disruption. Peripheral distortions in conventional lenses often mean drivers turn their head more towards wing mirrors, rather than just their eyes, forcing them to take their eyes off the road ahead.
For optimal driving comfort, peripheral distortions should be reduced. Nova Drive Lenses benefit from Panoramic Vision Enhancement Technology (PVET) meaning the wearer can enjoy extended fields of clear vision while seated behind the steering wheel. This extended panoramic vision, means gaze can focus from right to left wing mirrors, with minimised horizontal head movement.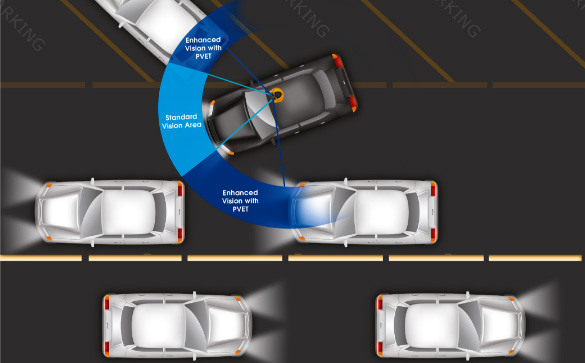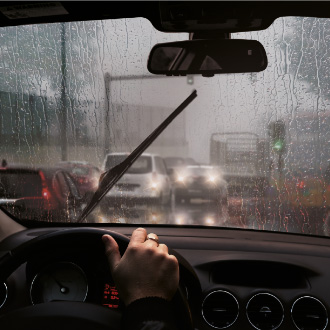 Poor visibility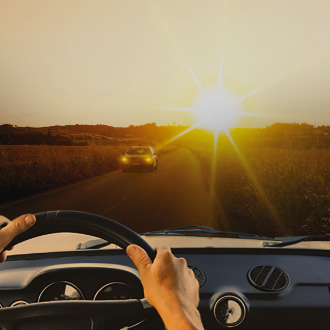 Low contrast vision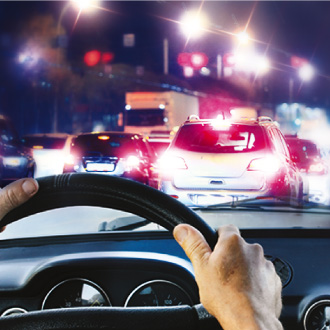 Glare-riden night view
 The Nova Drive Progressive Lens has a wide intermediate vision zone designed with driving ergonomics in mind. The stable power progression ensures easy switch of gaze direction, between a number of focal points while driving, minimising visual fatigue and discomfort.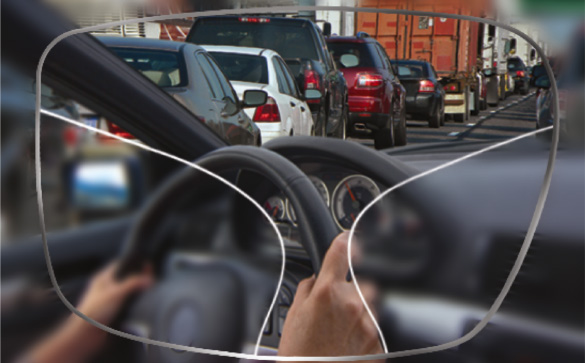 Vision through ordinary lens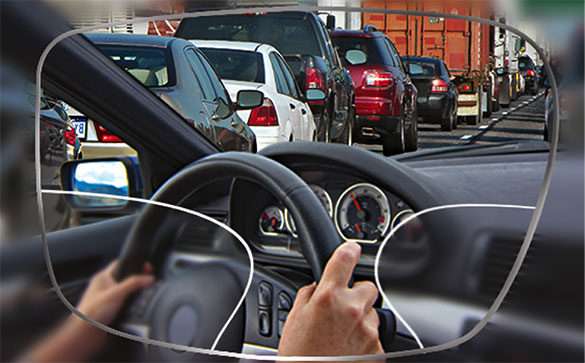 Vision through Nova Drive Lens
Glare control and enhanced contrast for safer driving
Glare and dazzling reflection cause visual discomfort in bright light conditions, whilst in low light and night conditions can mean eyes face a longer adaptation time and altered depth of focus. By considering the range of pupil size in different environments, during times of bright light conditions Nova Drive Lenses reduce the glare effect and optimise contrast but when in low light or night time conditions ensures optimal refraction and maximised visual efficiency.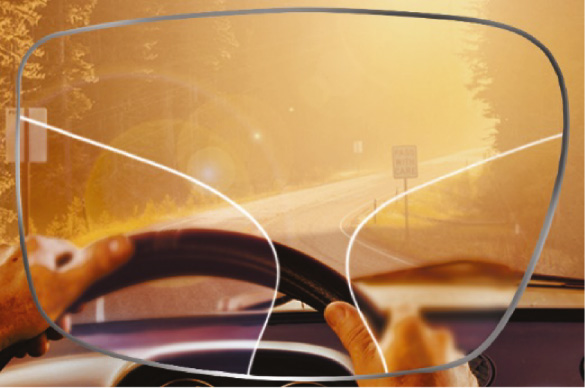 Vision through ordinary lens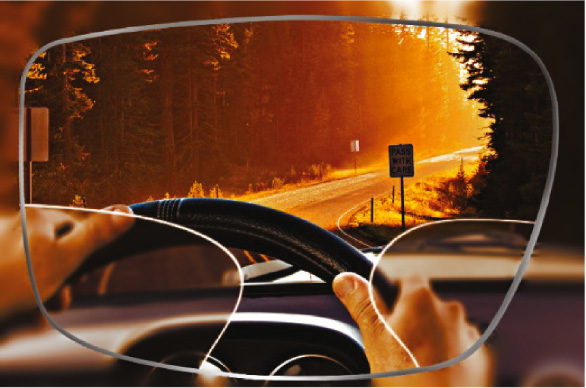 Vision through Nova Drive Lens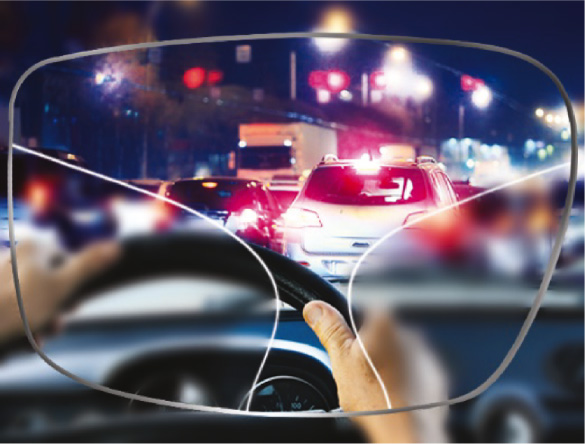 Vision through ordinary lens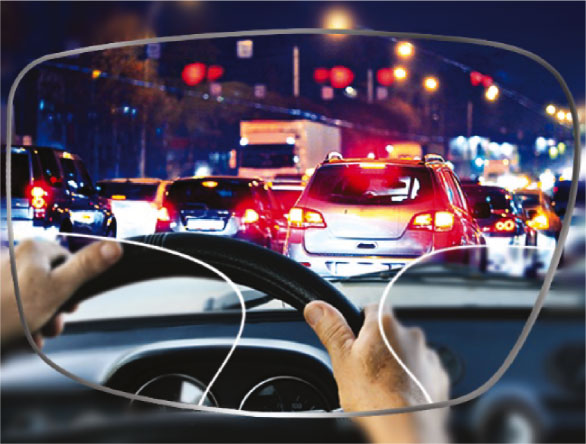 Vision through Nova Drive Lens
Wider Fields of Vision
Digi-Contour Technology has resulted in a number of lens advancements, helping wearers to receive corrective lenses designed to accommodate their exact visual requirement.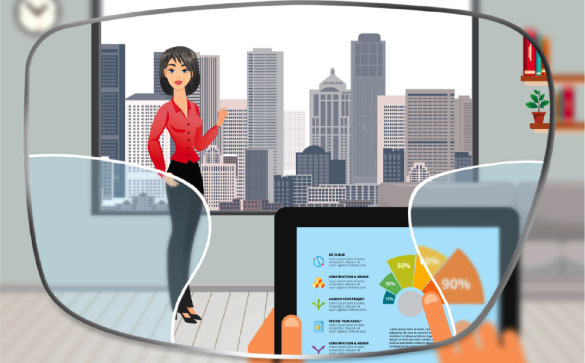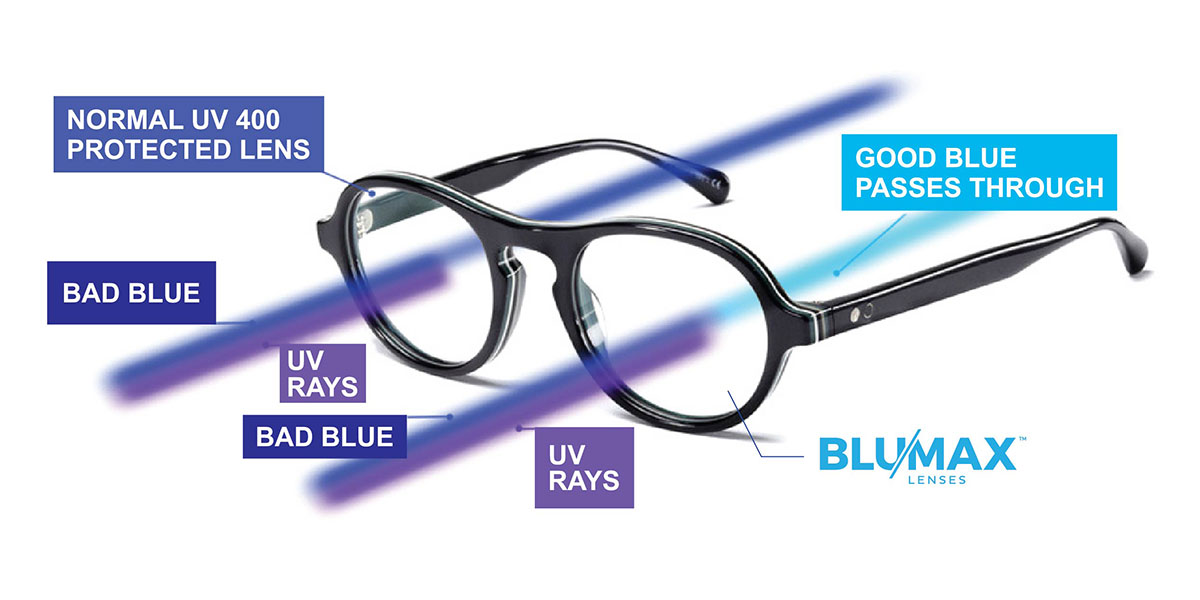 Additional protection
Nova Drive Clear Lenses are powered by BLUMAX material, provide complete protection from UV rays and maximum filtration of HEV Blue Light, emitted from sources such as LED or Xenon headlights and digital devices.  
Nova Drive Clear Lenses are powered with the premium Satin Aktiv Coating. Its revolutionary features deflect UV rays as well as a part of HEV light, keeping eyes safe and comfortable. An effective reduction of glares from light sources at night, and even from direct sunlight, means wearers experience less blinding effect. Satin Aktiv allows maximum entry of specific light waves, creating the best sensitivity during both day and night, to provide the sharpest possible vision with improved contrast.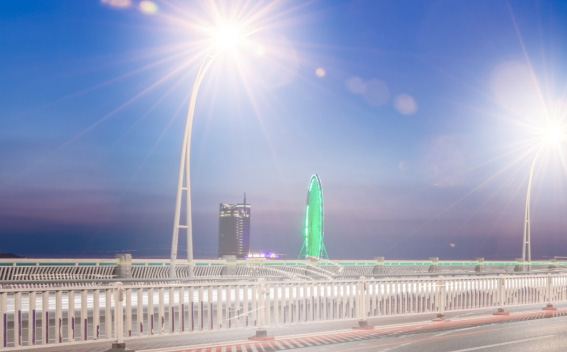 Lower contrast at night without A.R. Coating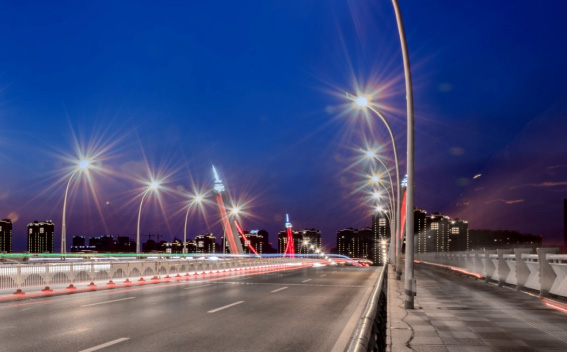 Higher contrast at night with VRx SHMC+ AKTIV Coating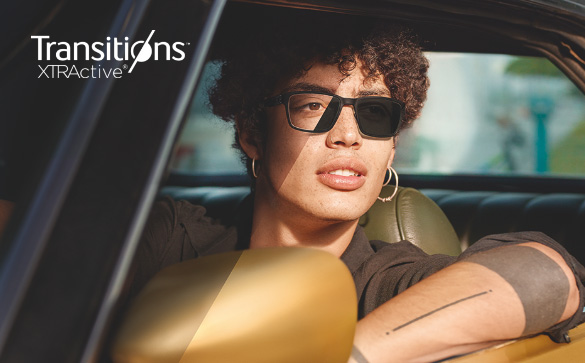 With Transitions™ Xtractive® Nova Drive Lenses provide UV Protection, optimal HEV blue light protection and create a darkening effect behind the windscreen unlike other photochromic lenses. Transitions™ Xtractive® benefits also include a reduction in excessive sunlight entering the eye and with the availability of the darkest tints, the appearance of traditional sunglasses.
FOR more information view the nova galaxy app